'The Ultimate Tailgate Party' is ultimate fundraiser for Voices for Children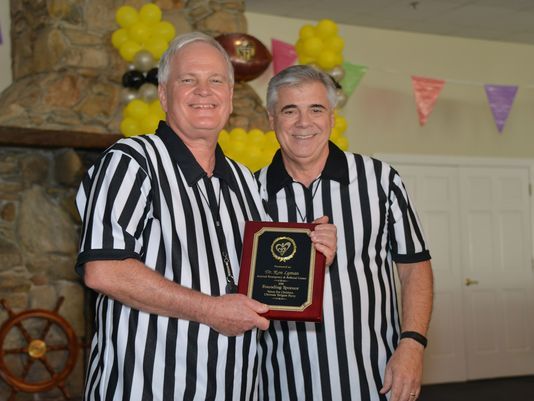 The Philadelphia Eagles weren't the only winners on Super Bowl Sunday as a relatively young nonprofit called Voices for Children held its first major fundraiser, dubbed "The Ultimate Tailgate Party," at the Pelican Yacht Club prior to the big game.
Proceeds from the event will benefit the area's Guardian ad Litem program, which advocates for children who have been removed from their home to a safer environment because of abuse, neglect or abandonment.
While many of the 150 assembled guests reconnected with their own inner child by playing a wide assortment of games and earning chances for door prizes, others enjoyed tailgate-themed cuisine, an open bar, NFL Trivia, live pre-game streaming and a photo booth until the whistle blew signaling the real start of festivities.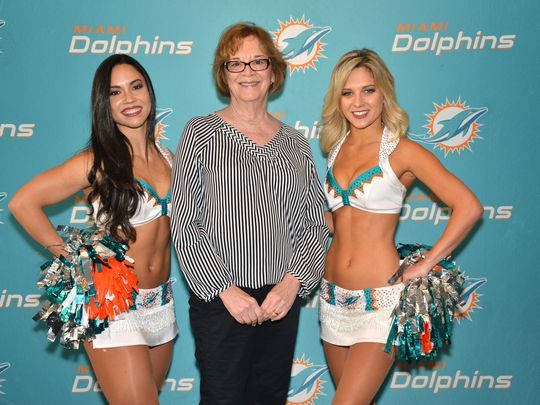 (Fort Pierce Mayor Linda Hudson, center, with two Miami Dolphin cheerleaders.)
Led by Miami Dolphin Cheerleaders and following an impassioned presentation by Edna Marie Howard, who as an at-risk youth was helped immeasurably by her "GAL," and who is now a child advocate herself, the live auction with items as diverse as a hog hunt and kiteboarding lessons held something of interest for everyone.
"We wanted to create something uniquely fun for our donors, a place to play in a casual atmosphere while winning chances – for free – at a host of prizes," said event chair Kip Lyman. "We felt it important to not just to raise money, but to give back as well. We treasure our donors."
"This was a first-class affair. We rarely stay to the end of these things, but we were having such a good time," said donor Maureen Melvin.
Ending with a raffle drawing for a new Ford Focus sponsored by Sunrise Ford, and buoyed by over 30 corporate and individual sponsors, the event exceeded all expectations as net proceeds almost tripled those raised over the preceding 12 months.