Super Bowl fundraiser supports nonprofit that keeps abused children from being sidelined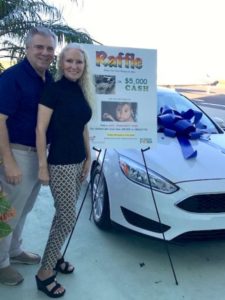 VERO BEACH – Knowing your teammate has your back – it's essential to winning championships. But imagine how life-altering that kind of security can be for an abused child caught in a maze of bureaucracy more crushing than any defensive line.
Voices for Children is the team behind them, every step of the way. The nonprofit assists the Guardian ad Litem (GAL) program, whose volunteers advocate for the safety of abandoned, neglected and abused children in the court system.
So it's only appropriate that these key players will be tying their first-ever fundraiser to the Super Bowl: the inaugural Voices For Children Ultimate Tailgate Party.
Featuring the Miami Dolphins Cheerleaders, and some equally dazzling auction and raffle items, organizers hope the event will be a fun way to rally people around the very serious work they do.
Many needs
Voices for Children helps cover children's expenses not met by the state funded GAL program in Indian River, St. Lucie, Martin and Okeechobee counties.
Indian River County, alone, has approximately 195 children in the court system, according to Paul Nigro, GAL's 19th District Director. "About 85 percent have guardians. Our goal is 100 percent. We want every child to have a volunteer."
But these children – most of them removed from their homes and placed in foster care – have needs above and beyond advocates in the courtroom.
The case of two sisters in Indian River County helped Nigro see the value of the work by Voices for Children, first-hand.
The sisters had been reunited with their mother after she made court-ordered life changes. But with the girls out of school for the summer, she couldn't care for them while working. Nor could she afford day care or summer camp.
Voices For Children worked with Boys & Girls Club of Indian River County to send both sisters to camp and thus, played a key role in helping the family stay together.
Stretching dollars
Vero resident Patty Walker has been with GAL for 25 years and now works in training and development. "Each (Florida) circuit has a nonprofit for things like summer camp and school activities that are not covered if a child is in foster care," she said.
Voices For Children funds also go toward volunteer recruitment: the charity has no paid staff. "Almost 90 cents of every dollar raised goes to the charity. We don't even maintain office space," said board president Bob Perry.
Guardian Kip Lyman brought the idea for the Tailgate Party to Perry and he was immediately receptive.
"She came with a phenomenal reputation," he said. "She's been a very hard-working conscientious and highly effective GAL for many years with tough cases. If her passion is there (about creating a fundraiser) I wasn't going to get between her and her objective!"
Lyman and Perry teamed with Tommie McDermid of Epic Events by TJ to organize the festivities.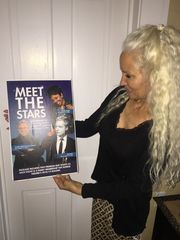 Scores
A number of Indian River County business are supporting the event including nine restaurants packaged into a "A Taste of Vero" auction item. According to Lyman, the Oceola Bistro, Waldo's, the Lemon Tree, American Icon Brewery, Kelly's Pub, Mulligan's Beach House, Green Marlin and Marsh Landing in Fellsmere have all donated gift certificates.
For those whose appetites lean more toward adventure, a tandem skydive from Skydive Sebastian is offered as part of the "Florida Bucket List" auction item.
One of the most unique offerings is a puppy. The highest bidder gets a new member of the family, along with one-year's veterinary care up to $1,000, one year of pet health insurance, $420 worth of food, a crate, bedding, leash and/or harness, sponsored by Dr. Chuck Stewart of Live Oak Animal Hospital on Old Dixie Highway in Vero.
He'll act as puppy wrangler during the auction and will present the pup to its new family when the bidding ends.
There will also be a raffle, with the big-ticket winner going home with a brand-new Ford Focus from Sunrise Ford of Fort Pierce.
Rallying
The Miami Dolphin Cheerleaders will be there to rev up the party, and there will be a game room with unlimited free play, a DJ, a photo booth, two open bars and authentic tailgate food. Pre-game broadcasts will play on an ultra-HD big screen TV, which will double as an auction item.
Walker said, "Voices For Children is becoming a known fundraising organization. We want people to realize the impact they make for kids."
Most crucially, children with GAL volunteers spend less time in foster care and are more likely to find a permanent home and to be adopted.
"Maybe we can't change the world," Perry says, "but we all can change the world of one person."
The Voices for Children Ultimate Tailgate Party will take place Feb. 4, Super Bowl Sunday, at Pelican Yacht Club in Fort Pierce from 1-5 p.m., wrapping up in plenty of time for Super Bowl kickoff.