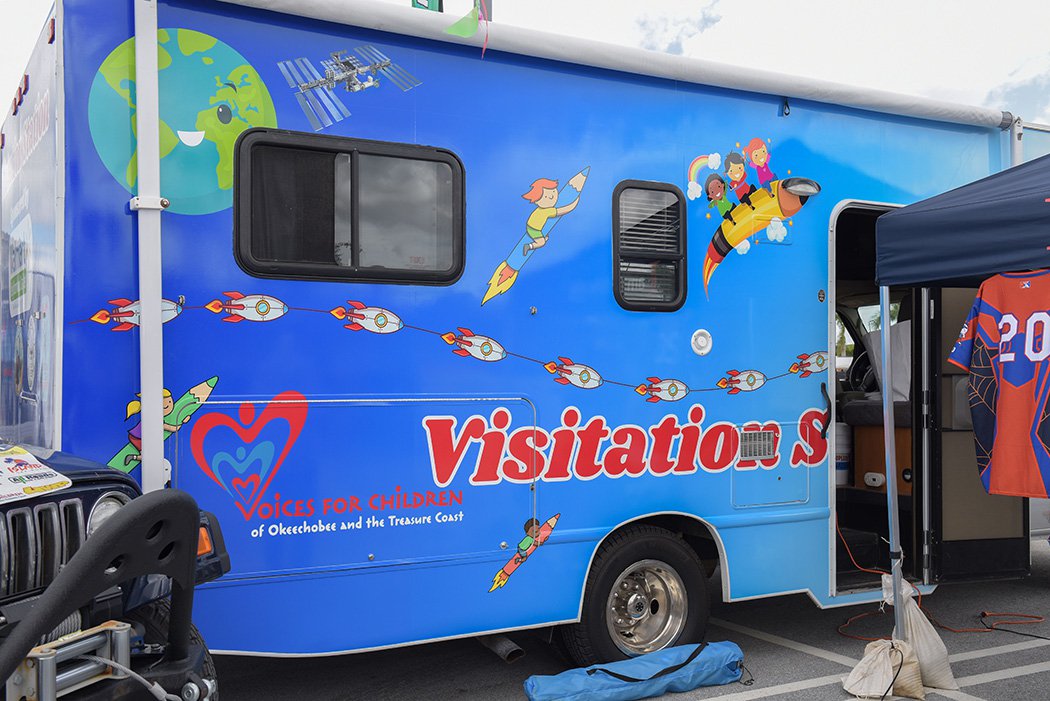 The Visitation Station retrofitted recreational vehicle. (Photo by MaryAnn Ketcham)
When parents and children in Florida's Guardian ad Litem program meet about their cases, it often happens in noisy fast-food restaurants, hot parking lots, or small, impersonal offices. Voices for Children of Okeechobee and the Treasure Coast have come up with a unique alternative – a renovated recreational vehicle that can travel to meet families in dependance where they live.
The brainchild of a Voices for Children board member, the Visitation Station is a renovated 2014 25-foot motor home that provides a private, safe, secure, and climate-controlled visitation area for families in the guardian ad litem program of Florida's 19th Judicial Circuit Court.
When children are removed from their homes due to neglect, abuse, or abandonment, the state requires that these children meet with their parents at least once a month in an attempt to repair the bond and trust that may be broken. Because the 19th Judicial Circuit covers Indian River, St. Lucie, Martin, and Okeechobee counties, it made sense to create a mobile visitation space.
The motor home's sleeping area was converted to a meeting area, and the vehicle's TV, bathroom, closet, sink, stove, microwave oven, and generator all will be comfortable amenities for the parents and children in the program.